Leading handmade appalam exporter in Madurai, India
India is one of the largest standard food product exporters in the world. We are the one from India ISO certified and Halal certified appalam papad exporter.
We are in the field since 1996. We procure raw materials (Black gram dal) directly from farmers and process it in our ISO certified food processing mill to make flour to make appalam. We have both machine-made and handmade appalams. But we prefer only handmade appalam for export.
Appalam exporter in Madurai, Tamilnadu
Over 80% of the appalams supplied around the world are manufactured in Tamilnadu. We are exporting appalam to various countries like the United Kingdom, United States of America, United Arab Emirates, Singapore, Malaysia, Maldives, Srilanka, Australia, Canada, etc...
Why choose us for best appalam
1) ISO certified appalam manufacturer
2) Halal certified appalam manufacturer
3) Central Food safty license (issued by gov.of india)
4) Quality
5) Timely delivery
6) Quick response
Export quality appalam brands
We have two appalam brands, especially for export. Namely, Take it brand appalam and Lakshmi brand appalam. We make appalams in your brand also.
Lakshmi Appalam Papad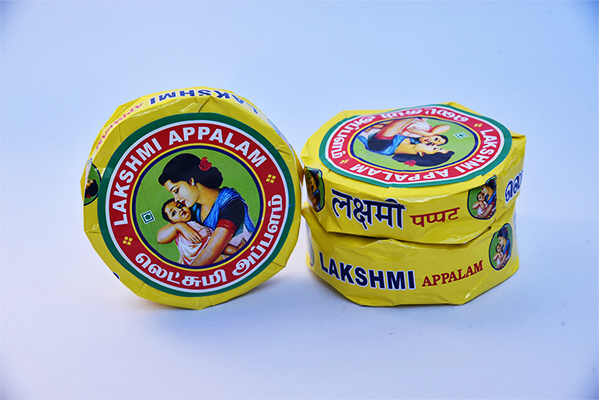 Take It Appalam Papad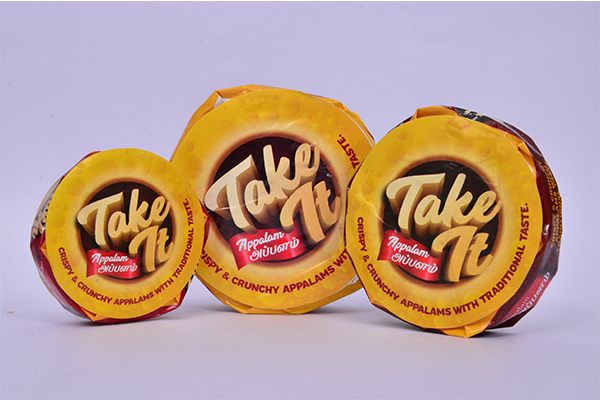 3", 3.5", 4", 4.5", 5", 5.5", 6"
---
Take It Pouch Pack Appalam Papad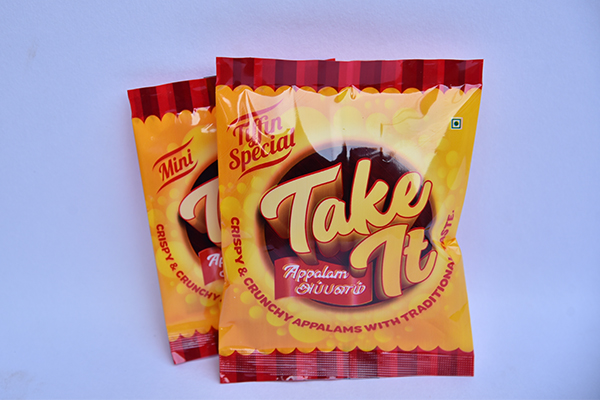 3", 3.5", 4", 4.5", 5", 5.5", 6"
---