Appalam Making/Manufacturing Process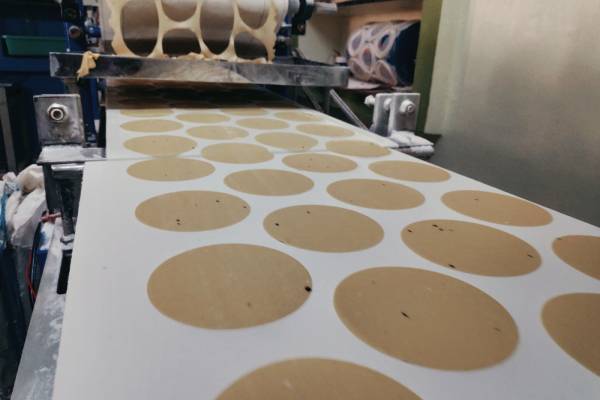 3
4MT
Time to get final product
:
3 days
Ingredients to make appalam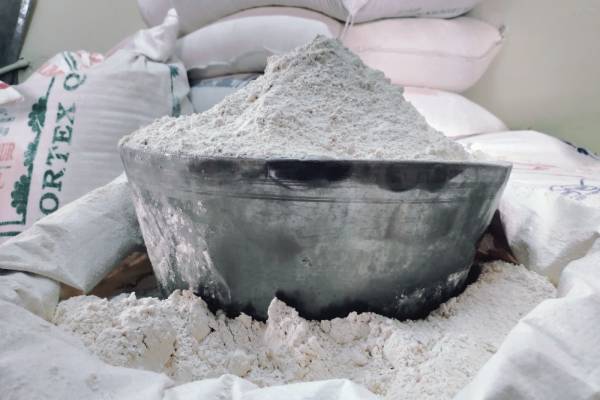 Urad flour
Rice flour
Sodium bi carbonate
Edible oil
Salt
Water
Mixing
Make salt and sodium bi carbonate water (SS water)
Mix sodium bi carbonate and salt with water and take it in a separate vessel.
Making
Now, pour of urad flour in an industrial mixer and add enough ss water, wait for some time to mix it well.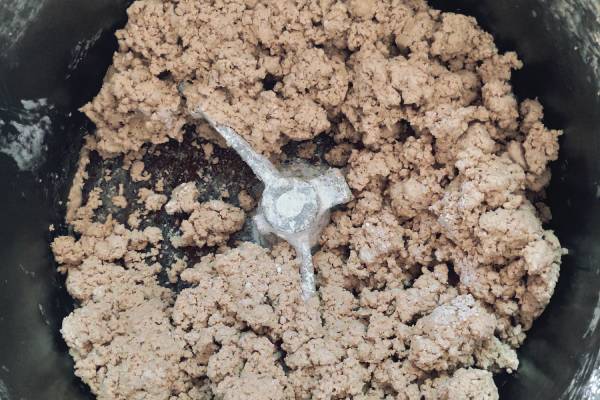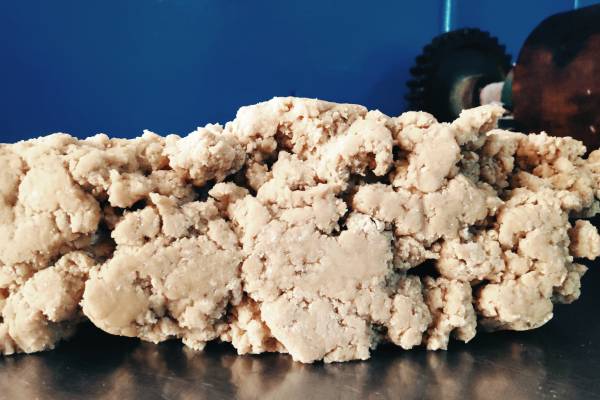 Sheeting Process
Sheeting is one of the most important steps in appalam manufacturing . It makes the dough soft. Also makes the appalam expand while deep frying it. Once we send dough through the sheeting machine, the dough become softer. Now the dough sheet is ready, sent to appalam / papad making machine.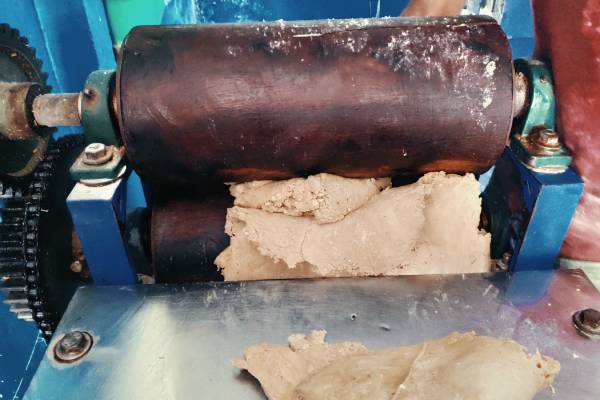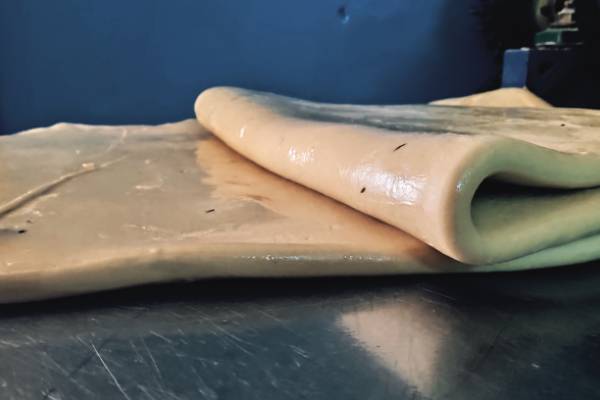 Appalam/Papad Making machine
These are two important rollers in this machine,
Thinning roller
Cutting roller
Thinning Roller
The sheets of dough are coated with oil on both sides. This prevents the dough from sticking to the thinning roller. Once the sheet of dough is sent through thinning roller, the thickness of the sheet is reduced from 1 or 1.5 inch to 0.5mm. This will be the final thickness of the appalam.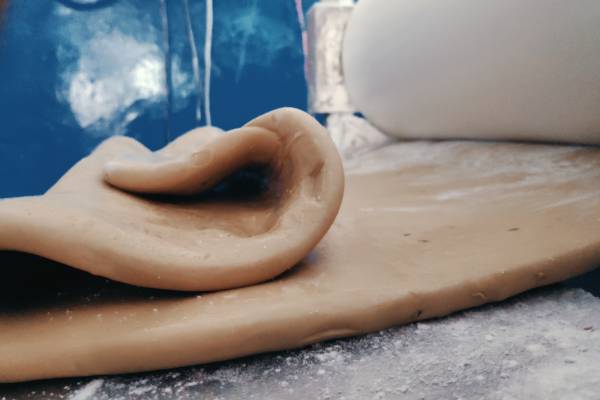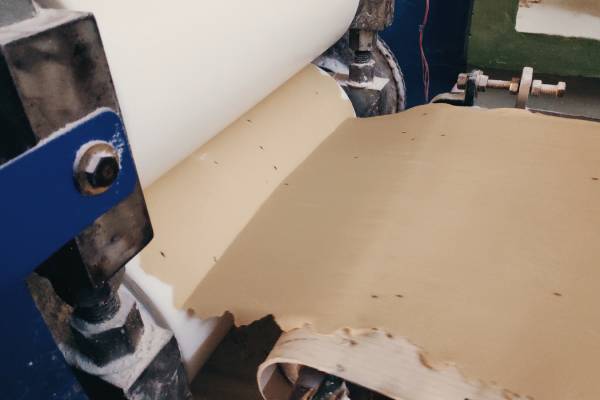 Cutting Roller
This sheet of dough will be sent through cutting roller which will cut in a specified dimension (3", 3.5", 4", 4.5", 5", 5.5", 6" inch) and shape. The appalams coming out of the roller will be stacked on top of one another. Powdered rice flour will be coated between each appalams to avoid stickiness in a stack.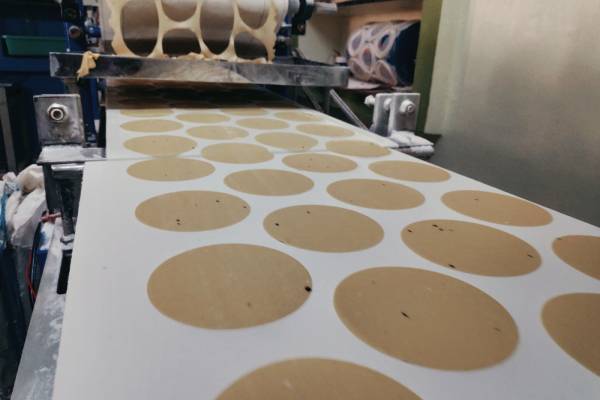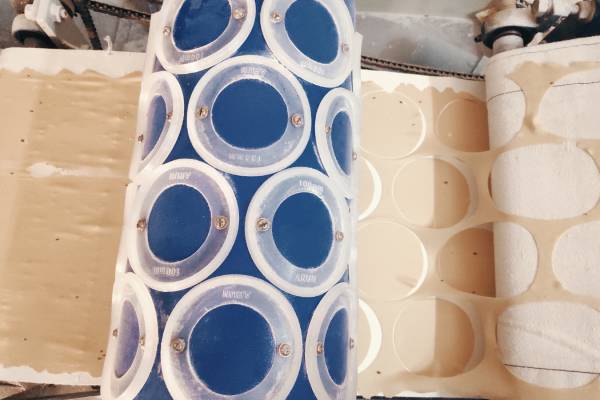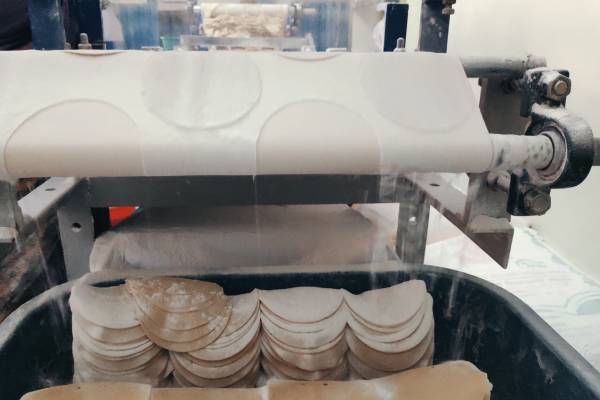 Fermentation
Now, the appalams which are cut in shapes are stored in room temperature for 7 hours for fermentation. This plays a major role in expansion of the appalams while it is deep fried.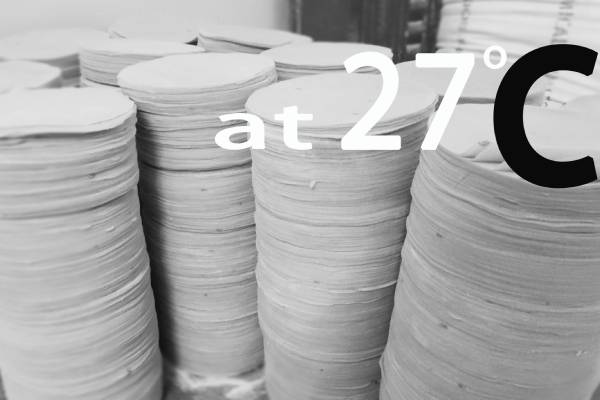 Drying
Drying process take two days.
Day:1
Once the fermentation is done, each appalam is dried under direct sunligh for 30min in day 1 process. After that collect all half dried appalams and store it in a rakes.
Day:2
Which is the final process here half dried appalams are dried for 15mins. collect it and store now, we can get our tasty appalams and is ready to pack.
How to make appalam at Home
The same ingredients are taken for preparing hand made appalam. But the process of manufacturing appalam without the machine. We do it in hand using a wooden roti/chapati maker.